Savour the sweet delights of Bestow Treats II. Irresistible, nourishing alternatives to traditional treats, so you can indulge and glow! (GF, DF, RSF)
Indulge your sweet tooth guilt-free with Bestow Treats II, the second installment in the Treats series. This collection of delicious alternatives to your regular treats offers a range of refined-sugar-free recipes that are not only packed with flavour but are also kind to your skin. With just one or two servings, you can experience true satisfaction.
Regular price
Sale price
$25.00 NZD
Unit price
per
Sale
Sold out
Share
View full details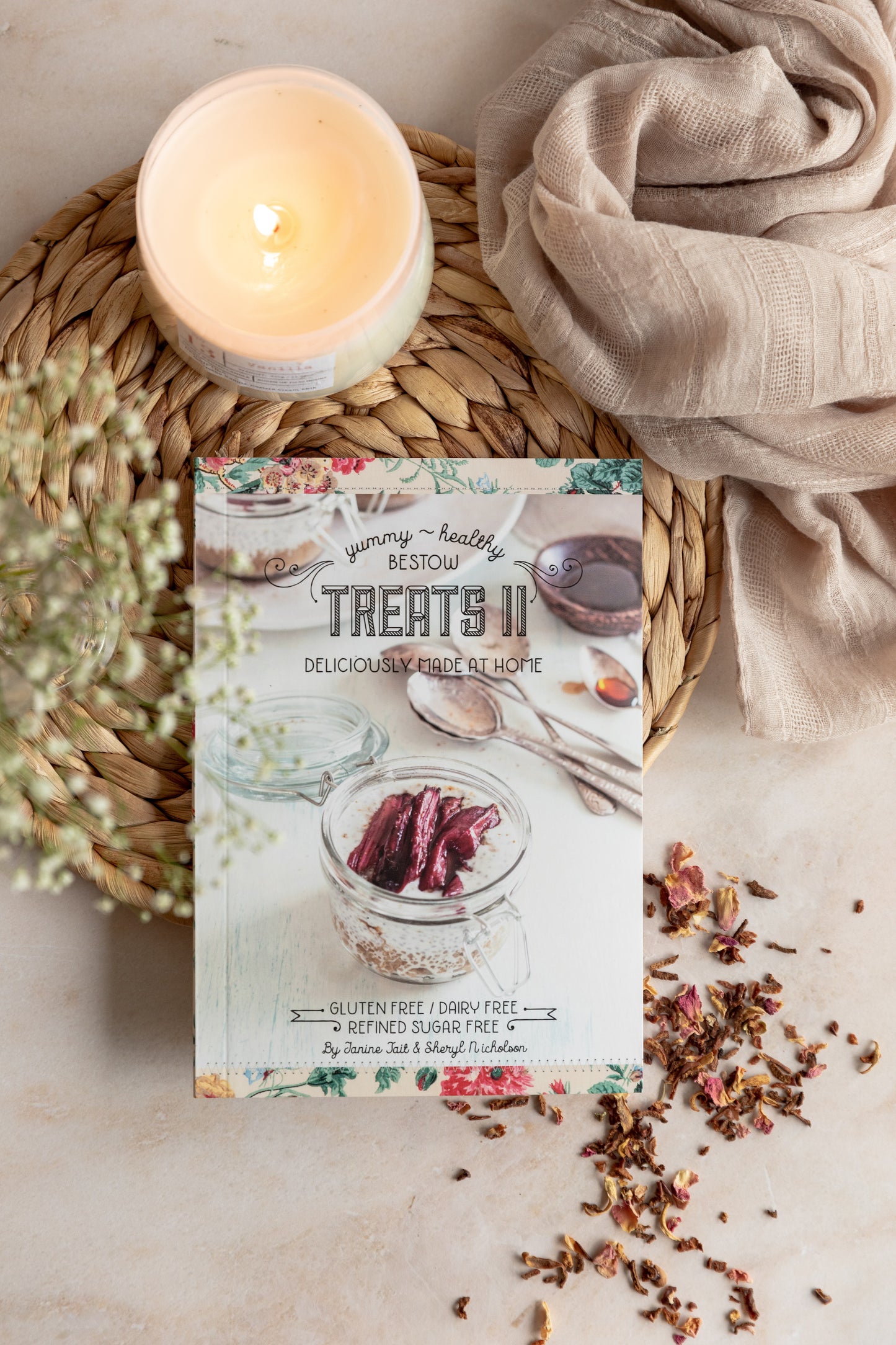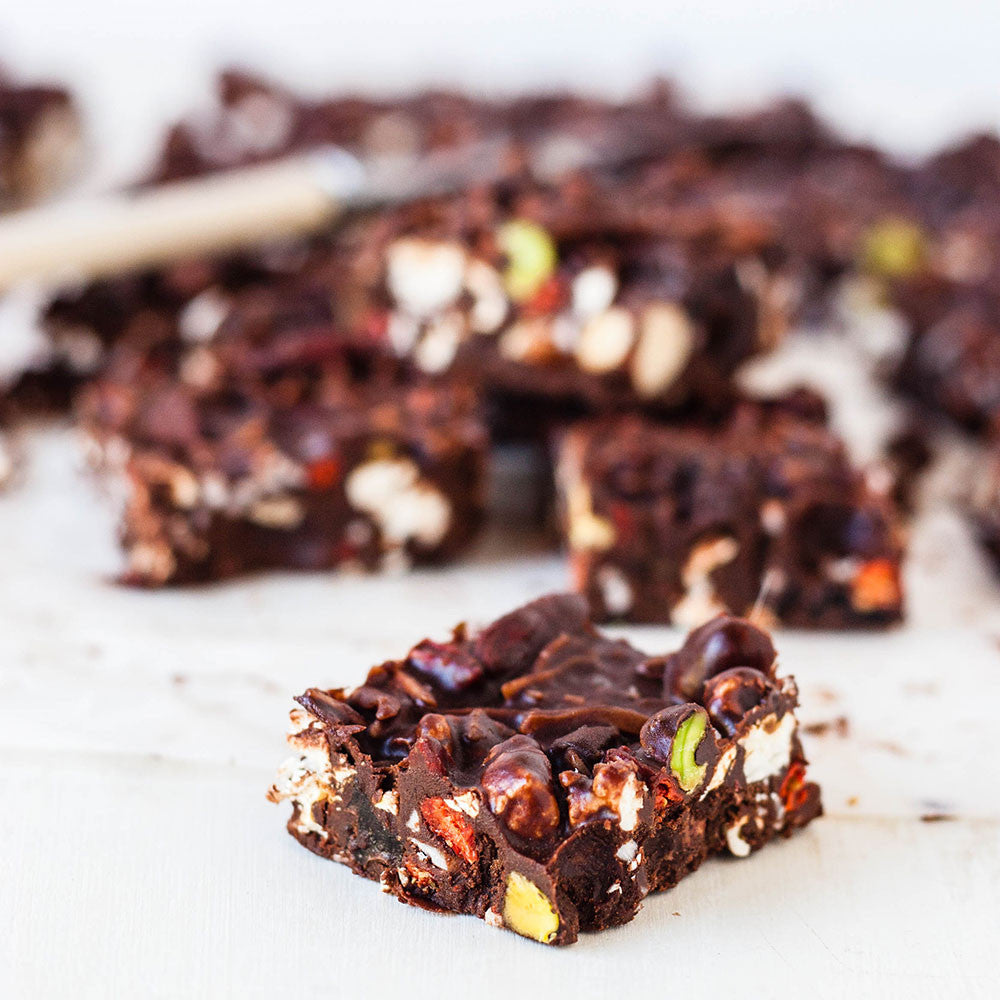 Who is this product for: Bestow Treats II is a must-have for those with a sweet tooth who are committed to maintaining their skin health. Whether you're searching for delectable puddings, tea-cakes, raw slices, or healthy chocolate, this recipe book offers a gorgeous range of options to satisfy your cravings.
Bestow Treats II
Immerse yourself in a world of irresistible sweetness with Bestow Treats II, the highly anticipated second volume in the Treats series. This collection of refined-sugar-free recipes presents a stunning array of puddings, tea-cakes, raw slices, and healthy chocolate that will delight your taste buds and nurture your body.
Bestow Treats II showcases a gorgeous range of delectable treats, ensuring that each recipe is both a flavorful delight and a nutrient-rich indulgence. From Almond Coconut Butter Fudge to Kumara and Boysenberry Cake and Festive Rocky Road, these recipes captivate the senses and satisfy your cravings while supporting your skin health.
By having healthy treats readily available when cravings strike, you can bid farewell to unhealthy habits. With Bestow Treats II at your fingertips, you can revel in the joy of guilt-free indulgence, nurturing your body while savoring every delectable bite.
Indulge, glow, and savor the sweet delights of Bestow Treats II as you embark on a journey of flavor, nourishment, and healthy alternatives. Let this recipe book be your guide to cultivating a balanced approach to satisfying your sweet tooth while maintaining your skin's radiance.
IMPORTANT INFORMATION:
Medical Disclaimer:

Before making any changes to your diet or exercise regime we strongly advise that you consider your circumstances (including age, pregnant, diabetes, allergies, food intolerances, high blood pressure, high cholesterol or any other pre-existing medical conditions as well as your general state of health) and obtain appropriate advice from healthcare professionals wherever necessary.