Unlock the Power of the Gut-Skin Connection. Transform your skin with nourishing gut-first recipes and holistic skincare wisdom! (GF, DF, RSF)
The Gut-Skin Connection is a groundbreaking book that combines the latest advances in gut research with holistic skincare wisdom. Discover the principles, recipes, rituals, and a meal plan to restore your gut health and renew your skin from within.
Regular price
Sale price
$59.00 NZD
Unit price
per
Sale
Sold out
Share
View full details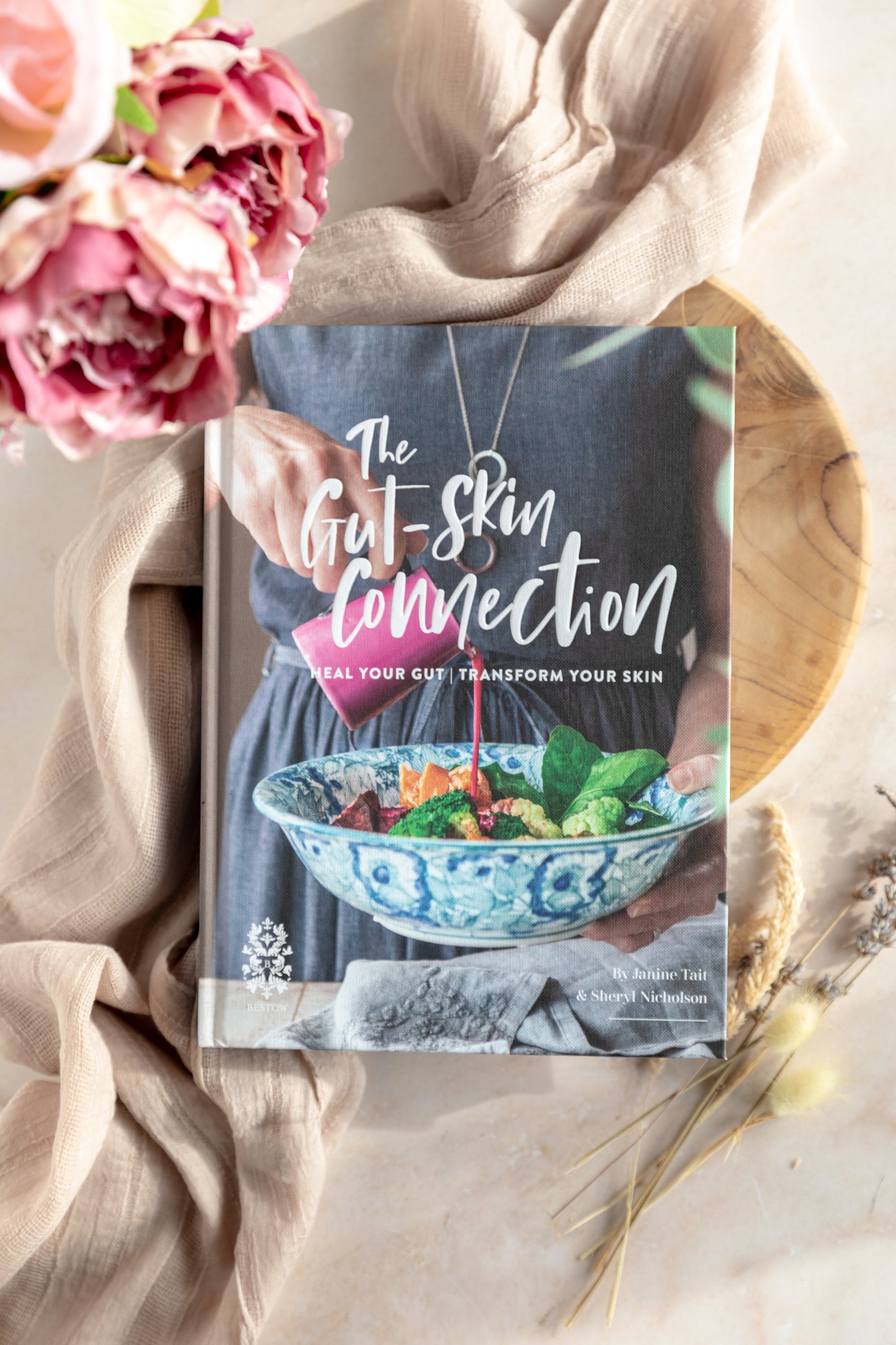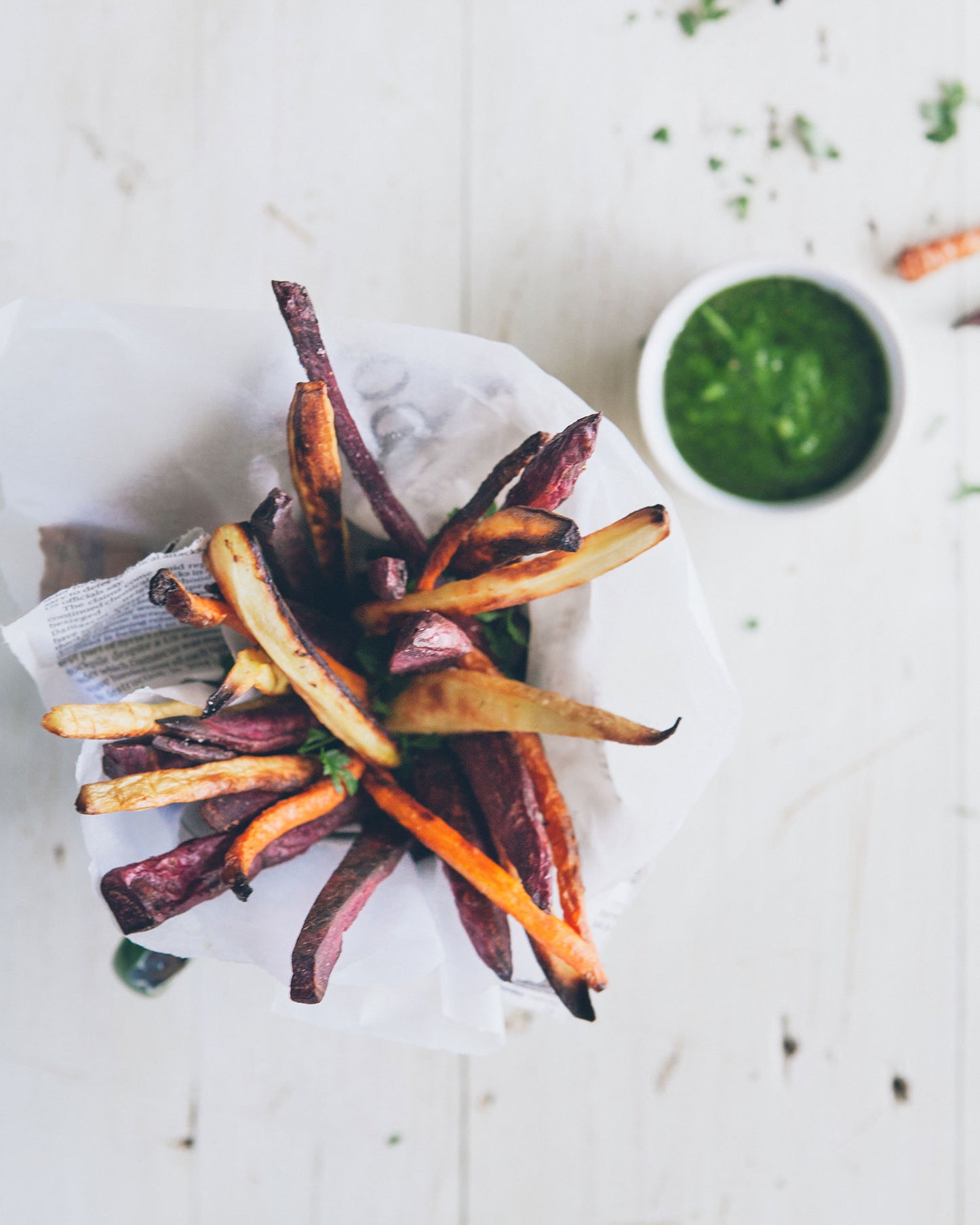 Who is this product for: The Gut-Skin Connection is for anyone seeking to improve their skin health and overall well-being. It is a valuable resource for individuals who want to understand the intimate connection between gut health and skin and wish to harness this knowledge to achieve radiant, healthy skin.
The Gut-Skin Connection
The Gut-Skin Connection is a comprehensive 224-page book created by Janine Tait, New Zealand's leading dermo-nutritionist and founder of Bestow Beauty, in collaboration with Sheryl Nicholson, a skilled food photographer, graphic designer, and recipe developer.
Within the pages of this beautifully illustrated book, you will find an amalgamation of cutting-edge gut research and time-honored skincare wisdom. The carefully curated collection of gluten-free, dairy-free, and refined sugar-free recipes empowers you to restore your gut health and rejuvenate your skin from the inside out.
With The Gut-Skin Connection, you'll embark on a transformative journey, discovering the key principles, rituals, and a comprehensive meal plan designed to optimize your gut health and unlock the radiant beauty of your skin. Each recipe has been crafted to nourish your body and support your skin's renewal process.
Unlock the power of the gut-skin connection and embark on a journey to restore your gut health, renew your skin, and reveal your most radiant self.
IMPORTANT INFORMATION:
Medical Disclaimer:

Before making any changes to your diet or exercise regime we strongly advise that you consider your circumstances (including age, pregnant, diabetes, allergies, food intolerances, high blood pressure, high cholesterol or any other pre-existing medical conditions as well as your general state of health) and obtain appropriate advice from healthcare professionals wherever necessary.

Please always consult your doctor or a medical professional before embarking on any new diet or lifestyle change, such as The Gut-Skin Connection. If you think you may have difficulty with the Program's diet recommendations, have a pre-existing medical issue or allergies, are pregnant or may need specialist advice from a medical expert, we suggest that you speak to a relevant health professional about these concerns or circumstances.
Bestow Gut Love + 225gm
Regular price
Sale price
$86.00 NZD
Unit price
per
Sale
Sold out
Share
View full details